Accounting, Taxation, Administration
We are a humane accounting company with a sense of humour and a client-centred approach. We offer tailor-made services and personalised support for all your accounting and administrative needs.
Whether numbers and paperwork make your head hurt, deadlines and correspondence make you shudder, or you simply do not have enough time, we are happy to take the burden off your shoulder so that you can focus on what you do best: your own work.
We value in-person meetings and practice close communication in order to best understand and serve your interests.
Accounting, taxation, administration and salary management: we take care of everything that can ease your workload and let you work in peace. We have experience working with companies of all sizes, self-employed workers and private individuals.
Accounting
Customised accounting
Accounting takeover
Journalling of accounting documents
Closing and preparation of financial statements
VAT statements
Payment and billing management
Cryptocurrency accounting
Taxation
Resident, quasi-resident (TOU) and business tax declarations
Complaints
Any request to the administration
Spontaneous self-reporting
Successions
Administration
Drawing up of the application to obtain self-employed status
Company creation, management and liquidation
Procedures relating to the status of UN consultant as a cross-border worker
Various administrative procedures
Appeals to administrative authorities
Application for work and residence permit
Human resources - salary management
Employment contract
Employee declaration to the competent authorities
Preparation of salary statements
Follow-up, declaration and payment of social charges and LAA and LPP contributions
Overtime management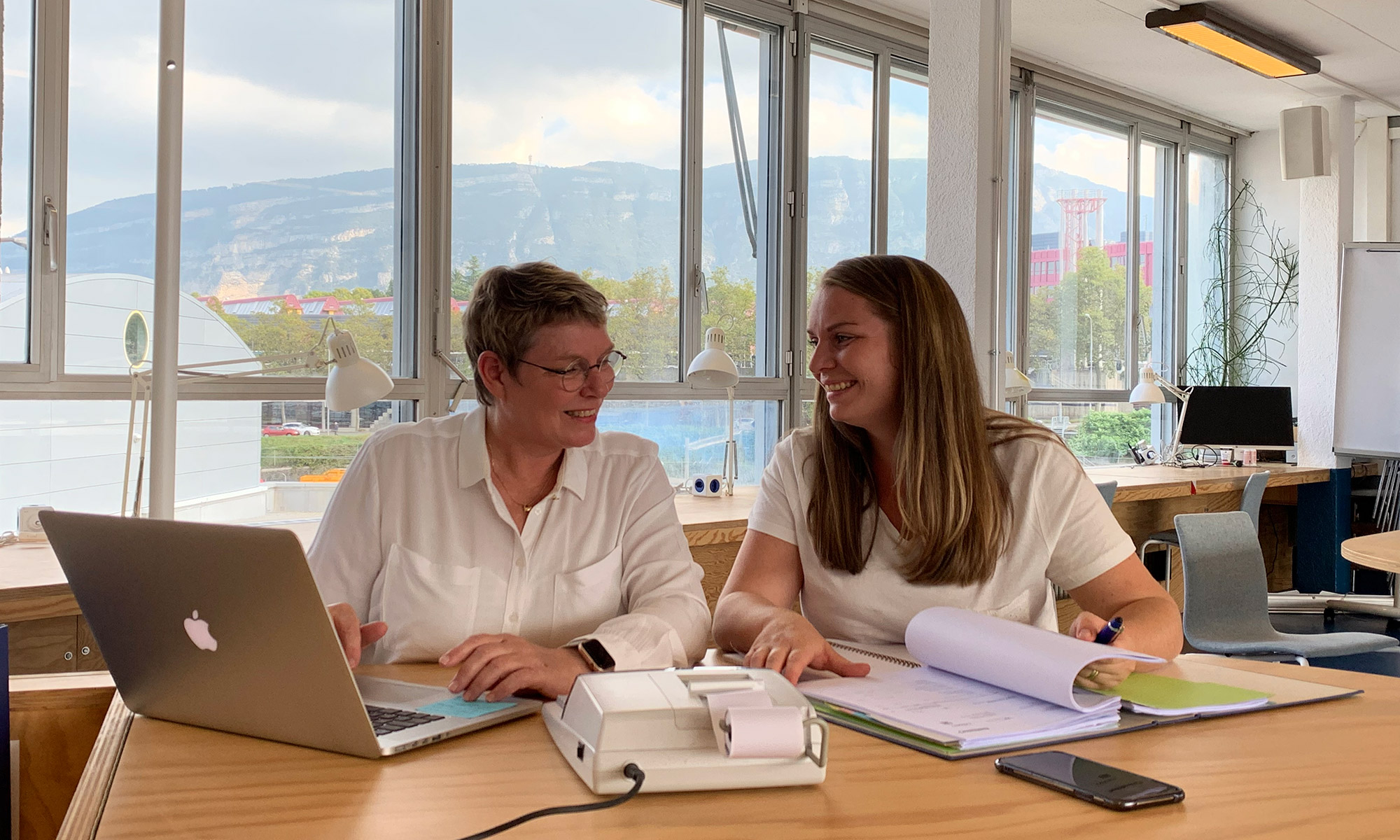 WE LOVE OUR WORK AND IT SHOWS
We welcome you with a smile, we listen to your concerns, we share our expertise, we find the best solutions, and we stay on top of your needs. Over the years, our professionalism, our readiness and our empathy has earned us the trust and respect of our clients. We love our job and we are proud to contribute to your success.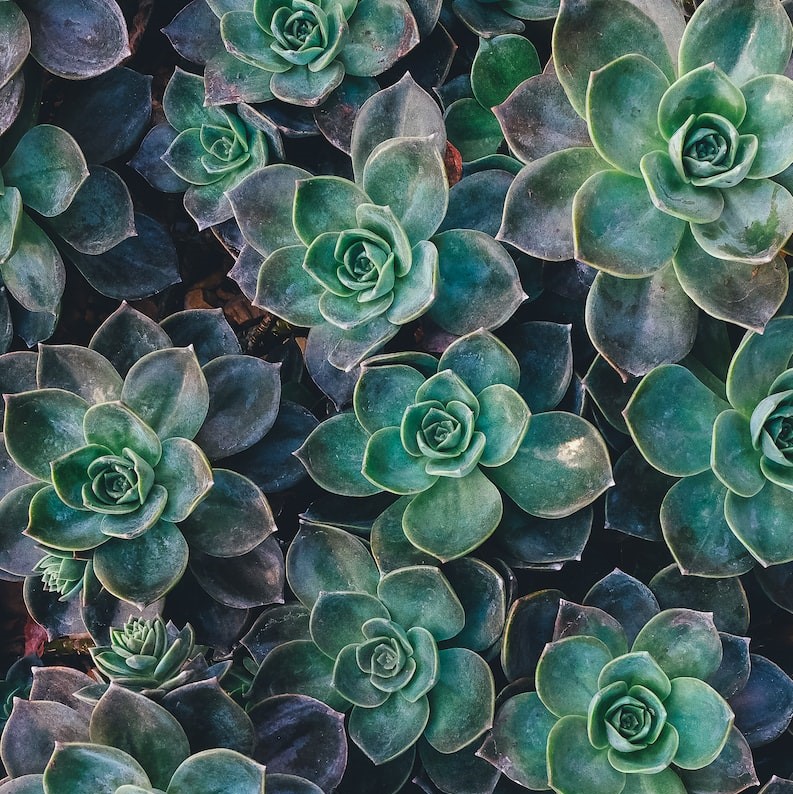 A Bergman Consulting was founded in 2017 in Geneva. The company has earned the trust of its customers and grown through the dedication of its founder, Anna Bergman. Years of close collaboration with our clients taught us to quickly understand new situations and demands. Their trust helped us to expand our services offering and to strengthen our expertise through experience.
We also work closely with a renowned law firm, and a prominent certified public accountant, to best serve your interests. This enables us to offer a wide range of services and to ensure their high quality.
Anna's daughter, Alexandra, joined the company in 2020 as an accountant. Efficient, good-humoured and no-nonsense, they make for a great team. Working together as a family gives a special meaning to their job. In a few years, eight-year-old Chloe will lend them a hand and learn the ropes to become the third generation to work in the family business.
In 2022, faced with increased demand, Anna hired Fabricia as an administrative assistant. The company grows steadily and naturally, becoming ever more competent and versatile for its clients.
Whatever their profile and their requirements, we treat all of our clients with care and respect. Our disciplined and humane approach makes for high-quality services. We quickly adapt to your culture and specificities and continue to do so throughout our collaboration.
Focused and decisive when we advocate for you, we foster a hospitable and fulfilling working environment for our employees. There is no reason why accounting should be boring! We show enough creativity to change frustration into solution and worry into victory.
Whether you are a company, a freelancer or a private individual, we have the skills to manage your accounting, advise you on strategical and juridical matters, and guide you through the administrative maze. We take care of time-consuming procedures to enable you to focus on your own business.
Don't hesitate to contact us for further information. We speak English, French and Swedish.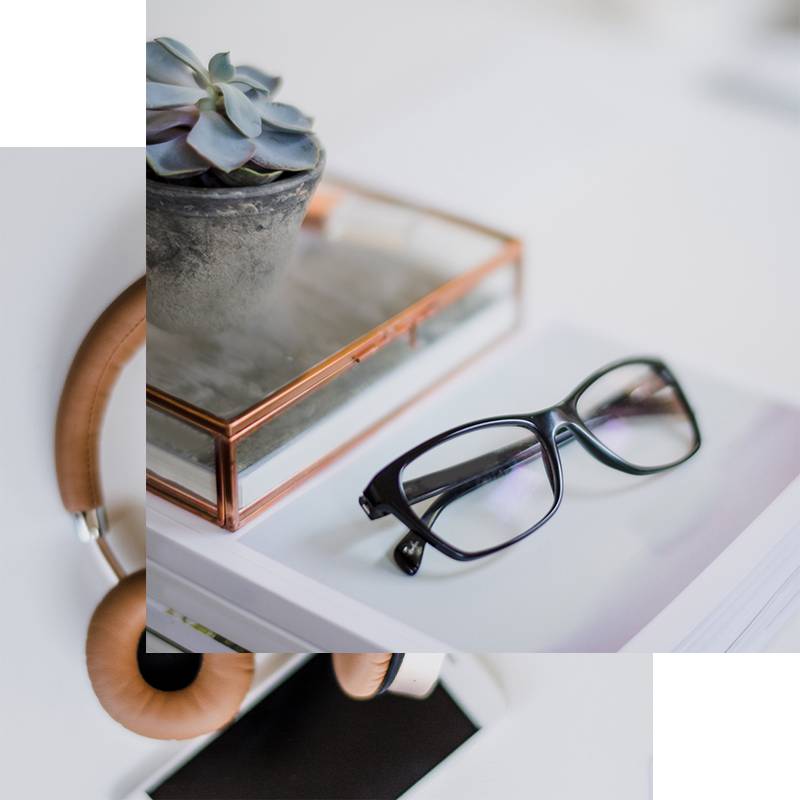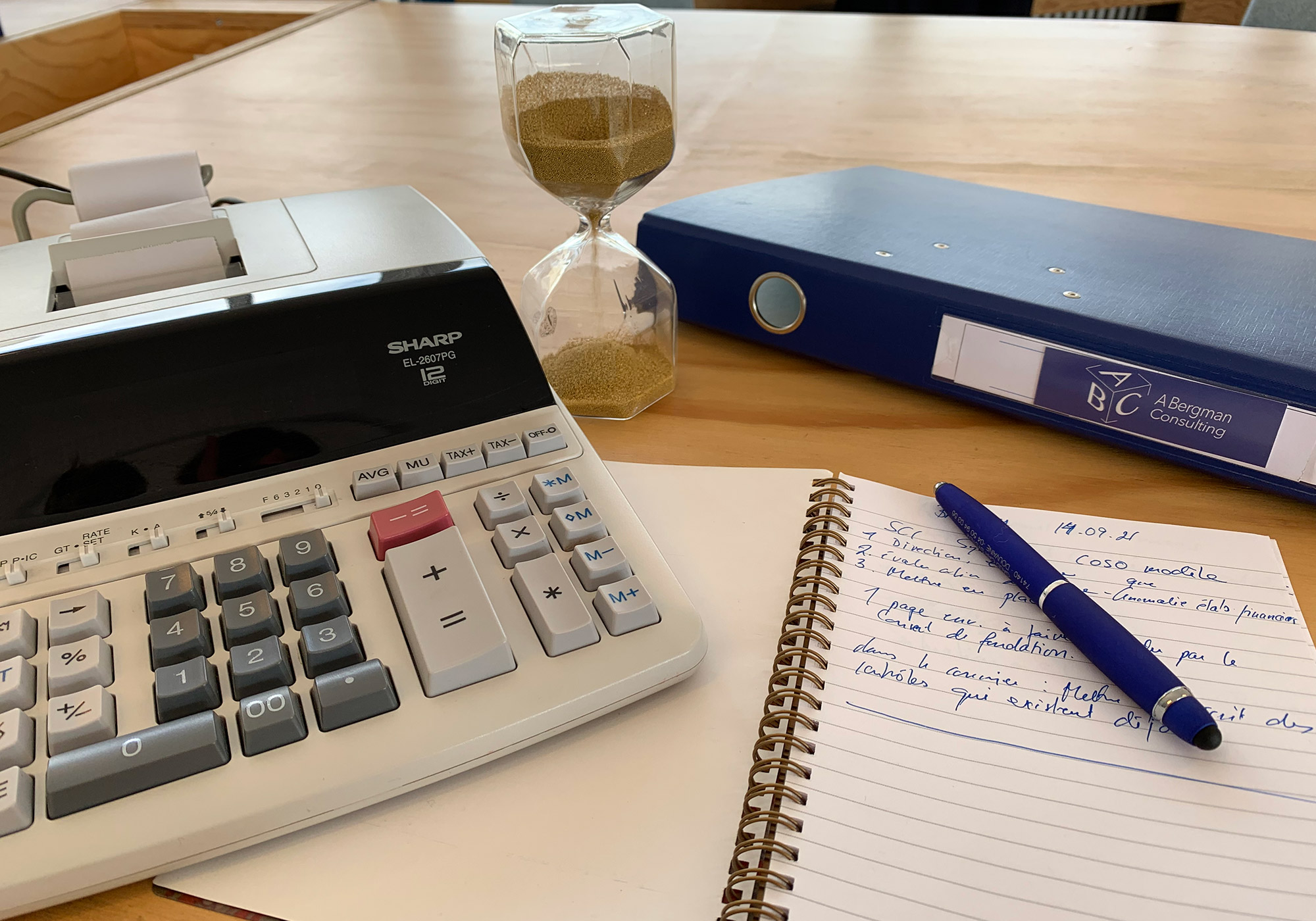 Our rates depend on the time required to complete the assignment, its complexity and its deadline.
The complexity of a tax return will for instance depend on factors such as countries overlap, multiple sources of income, or the number of properties and investments.
Each demand is unique and requires a special approach. We are happy to provide a price quotation according to your specifications
We normally bill by the hour but can establish flat rates in special cases.
Smart, dynamic and dependable, our team works like a charm! Our humanity is key to our success.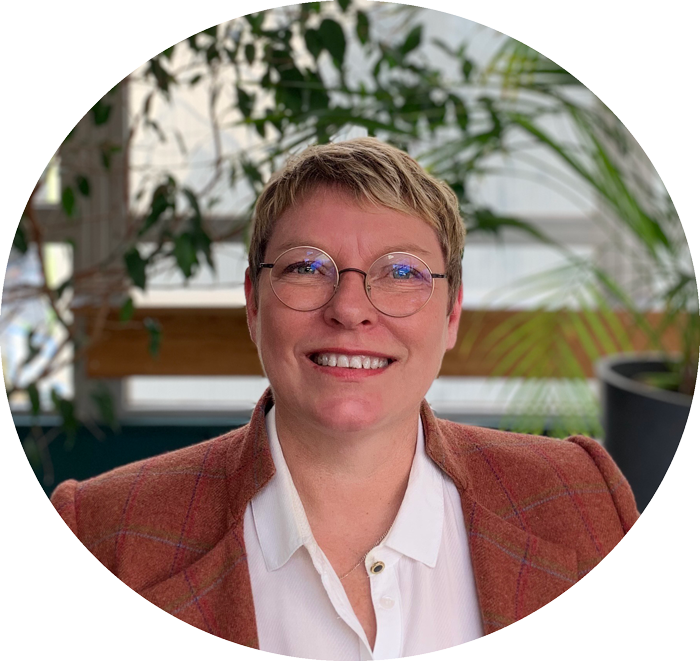 Anna Bergman
Founder and Head Accountant
Anna worked as a legal assistant in a prominent law firm for 15 years, managing the accounting department and the family office. At some point, she felt the need to embark on a new adventure and create her own company.
She went back to school to study accounting and payroll management. In 2017, now a certified accountant and payroll administrator, she founded her consulting firm, A Bergman Consulting. Reliable and passionate, determined and perceptive, Anna is the heart of the company, the pillar around which the business develops and flourishes.
Because there is always more to be done, Anna never stopped her professional education. She continues to study to keep up to date, to specialise, and to discover new horizons, such as cryptocurrency accounting. One of her favourite parts of her work is the variety of people and companies she gets to meet. Contributing to their success is a great source of pride for her.
Come and meet her, and she will welcome you with a warm smile and a cup of tea. She knows how to listen and will find the perfect solution for your issues and problems – and the perfect words to brighten your day.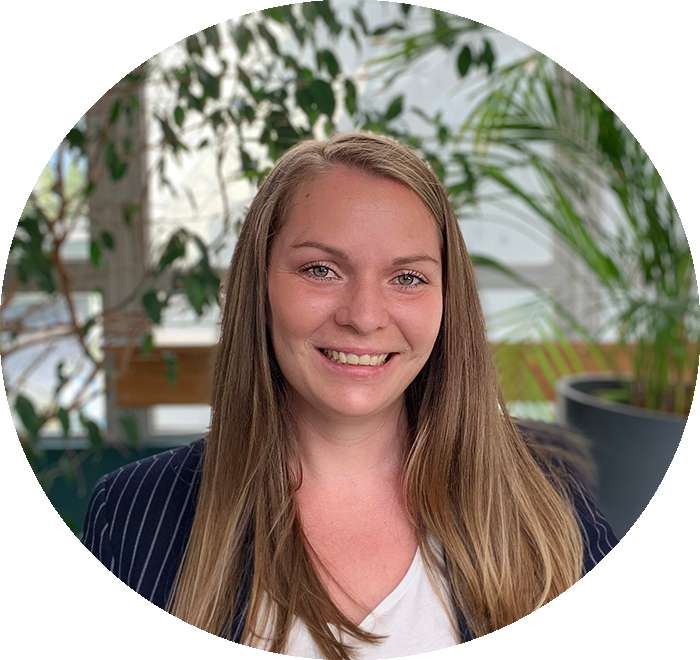 Alexandra Calhan
Accountant
When she entered the professional world, Alexandra worked with disabled people. She later changed careers and was hired as an administration specialist in a law firm. Her conscientiousness and dedication helped her succeed in both cases.
Alexandra loves spending her time doing what most of us would rather not: organising an office and its correspondence, streamlining and overseeing the daily administrative tasks, managing the logistics. And she excels at it. Efficient, thorough and detail-oriented, she makes sure that clients' files are complete and work can proceed.
Alexandra is an active and resilient young woman, always eager to meet new people and learn new skills. In her view, every working day is different, and each day is interesting.
Currently working as an accountant, she intends to progress within the family company and is studying for an accounting diploma to validate her experience.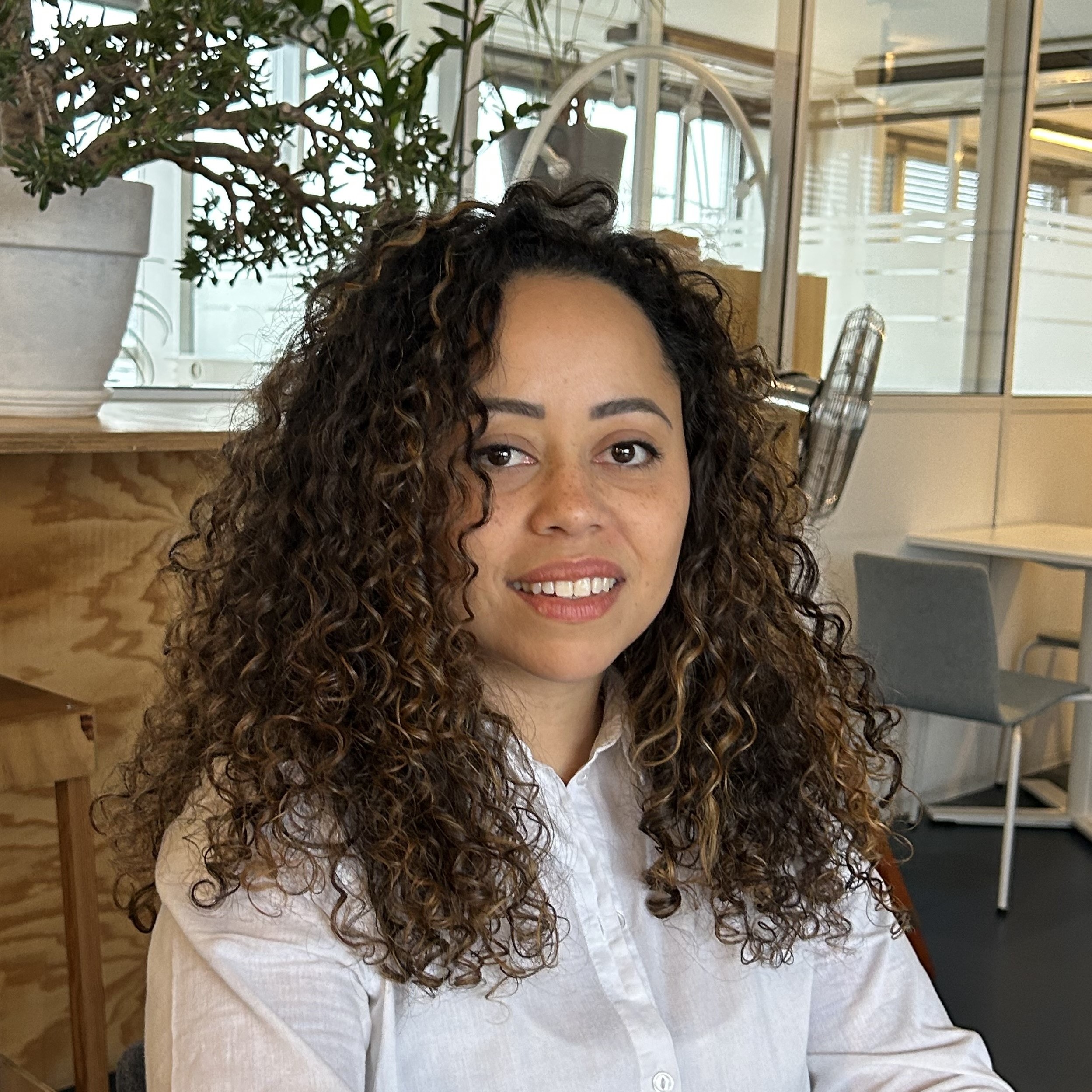 Fabricia Lima de Souza
Administrative Assistant
Fabricia spent many years working in day care. A native Portuguese speaker, she learned French while interacting with children, sharing with them her wonderful thirst for knowledge.
As years went by, Fabricia felt the need to face new challenges and discover new horizons. When she met Anna, she realised that both of them could see numbers as colours. This was the spark for her newfound passion for accounting.
In 2022, she joined the company as an administrative assistant. Her organisational skills, good spirit and curiosity make her a valuable part of the team.
Besides her work, Fabricia studies to become an Accounting Assistant. She intends to carve herself a career in accounting and human resources, combining her love of numbers with her passion for psychology and philosophy.
We grow with our clients, proud of the trust they place in us and grateful for their friendship. Here are their opinions:
'Since Anna and her team take care of everything, I know my accounting will be perfect and timely. Always kind and accessible, she will quickly find the best solution for me. This relieves me of a stressful task so that I can confidently focus on my own work.'
'Having no stomach for accounting and administration myself, I love working with Anna and her team. She handled the formalities for my self-employed status and brilliantly takes care of all my accounting.'
'I have been a satisfied client of A Bergman Consulting for more than 3 years. Anna is always able to find the perfect solution, no matter the complexity of the situation. She is attentive, adaptable and impeccably professional. I warmly recommend this humane company to any person or business looking to improve their tax situation with a tailor-made approach.'
We look forward to meeting you!
Contact us
to request a quote, ask a question or make an appointment:
Landline : +41 58 307 71 24
Mobile phone: +41 79 542 48 70
Mail: info@abergmanconsulting.ch
or come see us
in our office:

Route des Jeunes 35
CH-1227 Carouge